Configuring options for visits/forms when adding to your patient lists
Your DentalWriter Software purchase may include all visit types, or only selected visit types. You can set a default list of the visit and form types that show on the pick list when adding a visit or form to a patient's chart.
From the main screen of DentalWriter, choose the "Setup" menu, then choose "Configuration Options":

Choose the tab labeled "Forms - Show/Hide". Here you can select any visits/forms that you want to be shown on your pick list when adding visits to a patient's chart by default, or un-select any visits/form you want to be hidden by default. When done, click the "Save and Close" button in the upper left hand corner.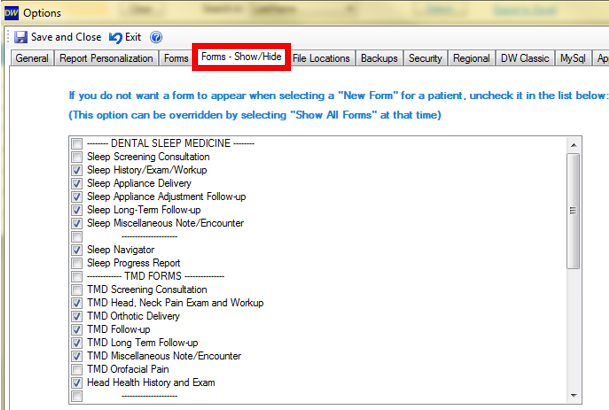 Any selected visits will now appear on the pick list when in any patient chart when selecting to add a new visit/form: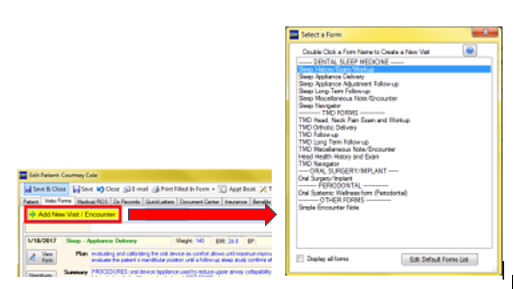 **Note – you also have the options at the bottom of the window when selecting a new visit/form to "display all forms" (this will not set all forms as default), or to edit the list using the "Edit Default Forms List" button.