Submitting electronic medical claims in DentalWriter through the Apex clearinghouse
You can submit electronic medical claims from DentalWriter using the Apex clearinghouse. You must enroll through Nierman Practice Management (DentalWriter) and APEX prior to this feature functioning properly.
First, set the claims service provider in your DentalWriter to Apex. To do this, choose the "Setup" menu from the main screen of DentalWriter, then choose "Configuration Options":
Choose "Apex" from the dropdown if it is not already selected, then click "Save & Close":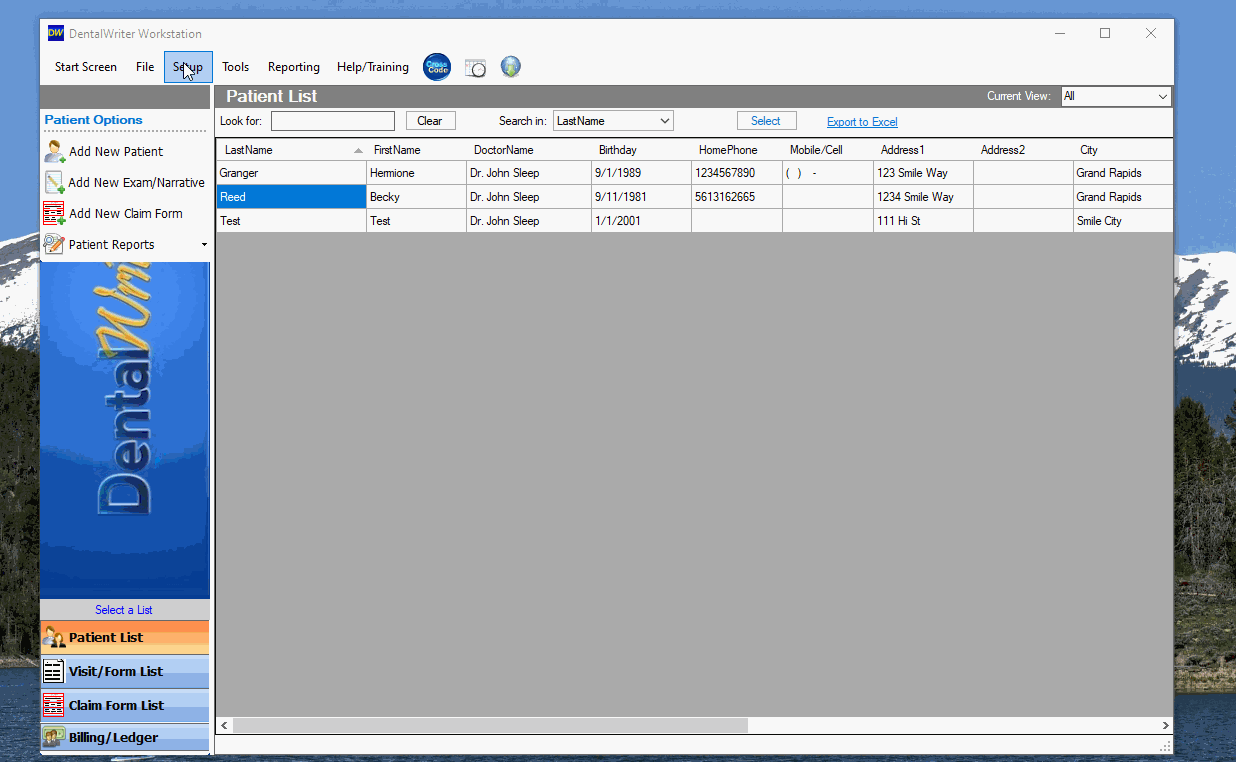 To send a claim electronically, generate the claim in DentalWriter as you usually would. When ready to send, click the "Electronic Claim" checkbox in the upper left hand corner of the claim:
Choose the "Save Claim to Batch" button that appears on the right: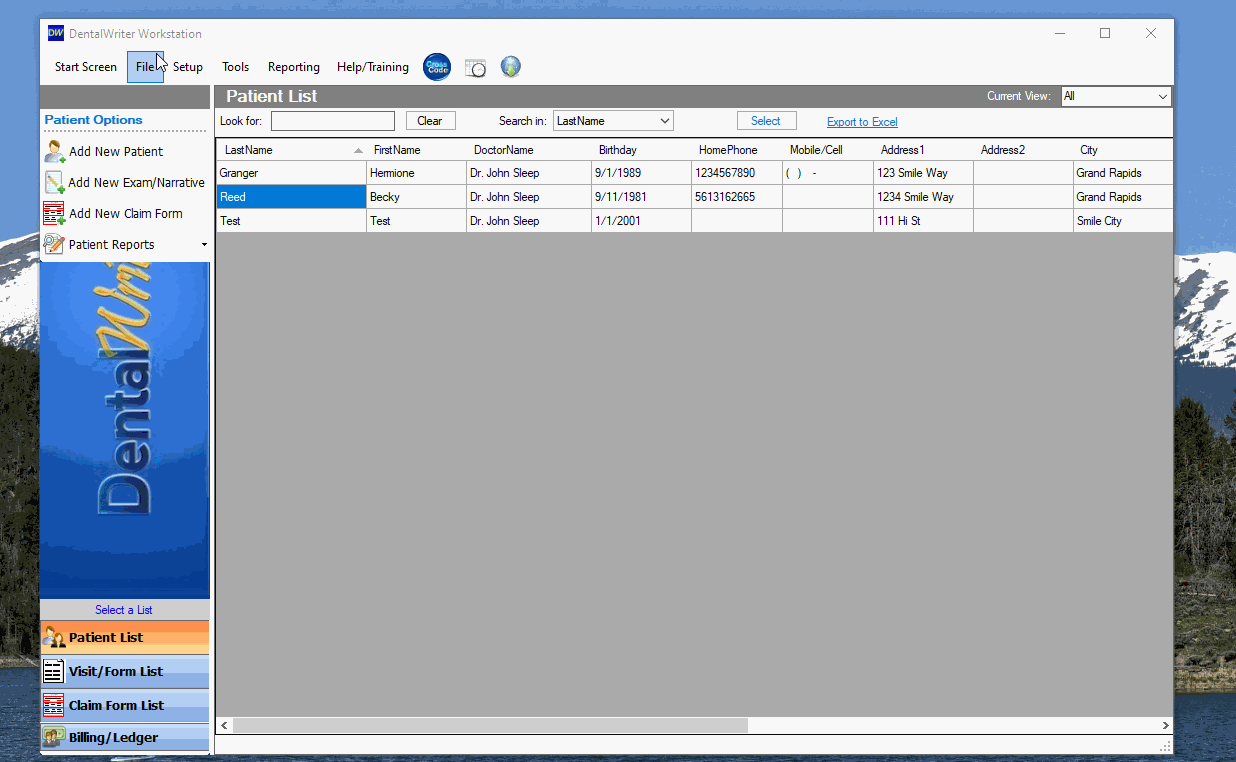 You can then choose to either add the current claim to the batch, view the claims currently in the batch, or delete all claims in the batch: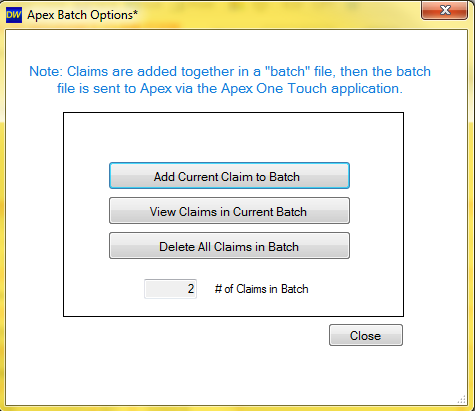 Choose "Add Current Claim to Batch" to send. You will receive a message either letting you know the claim was successfully added to the batch, or you may receive a message that it was not.
Use the Apex OneTouch portal on your desktop that was installed during your training with Apex to send batches of claim through when ready.