Error received when an invalid log in or password is entered to check for online questionnaires
You receive an error message when utilizing the DentalWriter™ Online Download Manager that states "System exception:There was an error accessing the server in DWREgPoll.PollService.CheckForNewPatientForm():" followed by a paragraph of code.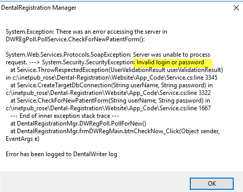 This occurs when an invalid Username and/or Password is entered into your DentalWriter™ software.
To solve this issue, the DentalWriter™ login credentials must be refreshed. To refresh your DentalWriter™ login credentials you will need to:
Open DentalWriter™

Navigate to the "Setup tab in the upper left

Select the "Registration/Activation

Select the "Refresh local DentalWriter™ account login"

Enter Correct DentalWriter™ Username and Password

Select "Login"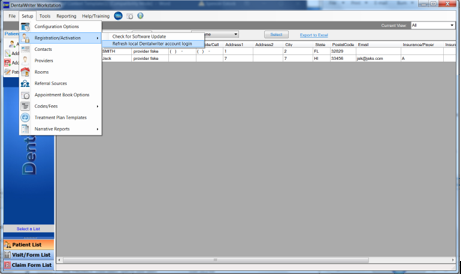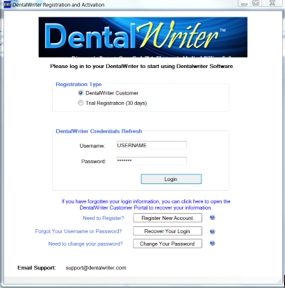 Lastly, after entering correct username and password you will want to Synchronize by Launching DentalWriter™ Online Download Manager, Selecting the "Synchronize" tab, and hitting the "Synchronize" button.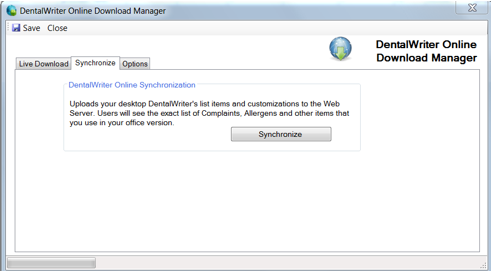 Please allow some time for this to complete. After completion, there should be no issue retrieving your DentalWriter Online Forms.

If you still require assistance after performing the steps above, please contact our support team at 1 800 879 6468