Steps on how to receive notifications for online questionnaire submissions
1. From the menu bar in DentalWriter on your desktop, select Tools, and in drop down option select DWOnline Manager. Or, select Globe-Down Arrow Icon.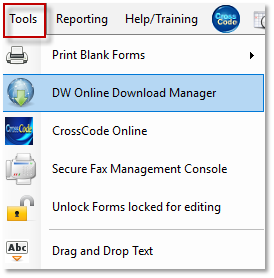 2. Select the Options Tab, then select the Send Online Form Links button on bottom.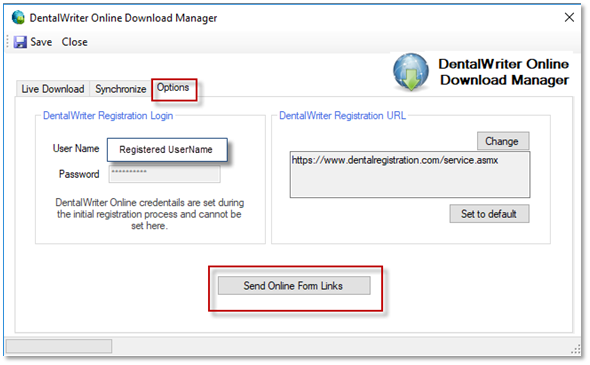 3. You will receive a return confirmation notification identifying that links have been submitted to the e-mail address that was used during registration process then select OK.


4. Access the e-mail account provided in notification to retrieve your DentalWriter™ Online Questionnaire links to provide to patients or adhere to Doctors website.