Customizing narrative reports to physicians and insurance companies
If you would like to customize the opening or closing to insurance or other doctors, there is a way to do so through the narrative options. You can also decide the order of the information presented in the SOAP and decide what to include or not include in the letter.

Step 1: When in a visit, go to the "Recipients (Letters/Reports) tab. Select "Create Narrative (with options)

Step 2: The first tab, "Include" allows you to choose the information that will display on the narrative report by default. You can uncheck anything as warranted. If this is the only change you wish to make, make sure you select "Save Changes" at the bottom, otherwise move to the next tab.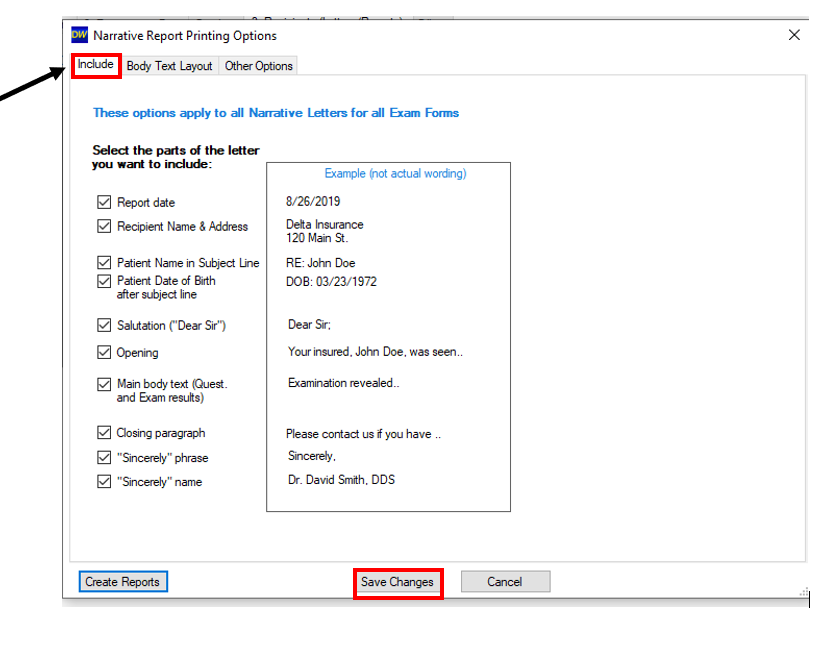 Step 3: The "Body Text Layout" tab will allow you to rearrange the information included in the narrative (SOAP).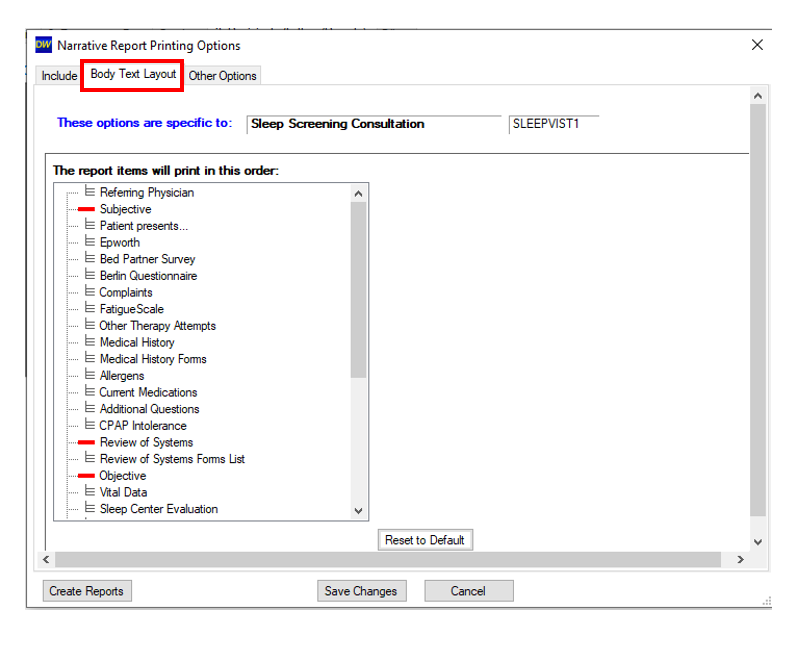 Step 4: On the "Other Options" tab, select "Customize Opening and Closing Statements"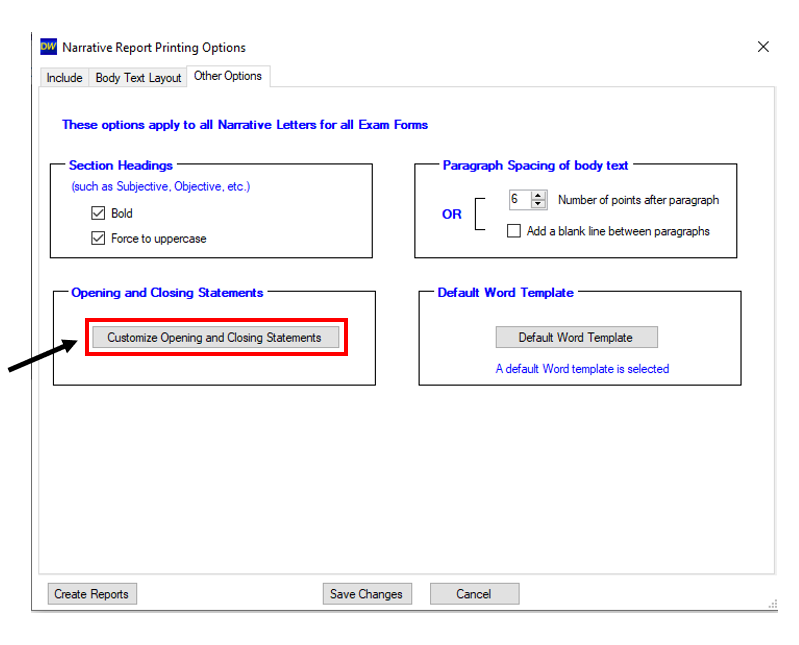 Step 5: Select "New" to create a customized opening/closing statement. If one already exists, highlight the one you'd like to change and select "Edit".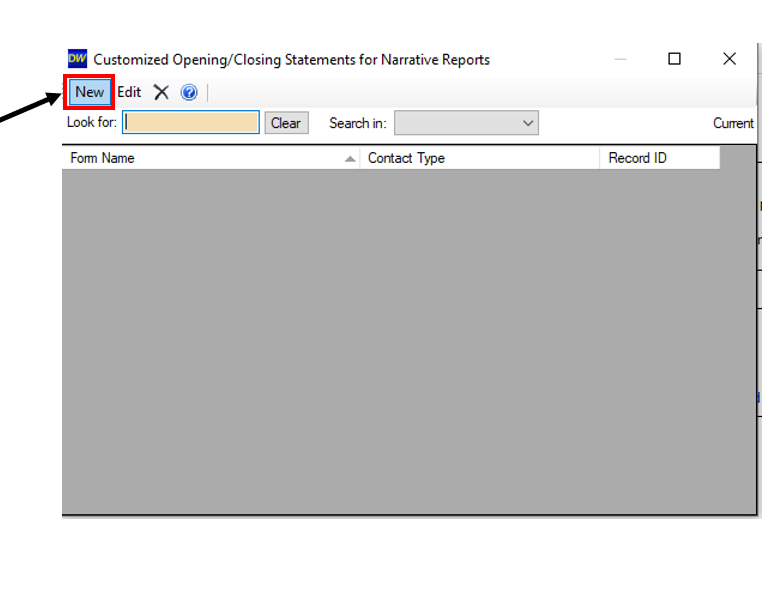 Step 6: Select the form type you would like to customize. Note that if you would like for all of the sleep letters to open a specific way to a specific contact (I.E. insurance or a physician), you'll have to select each form one at a time to customize. Select "Next" when you have highlighted your form type.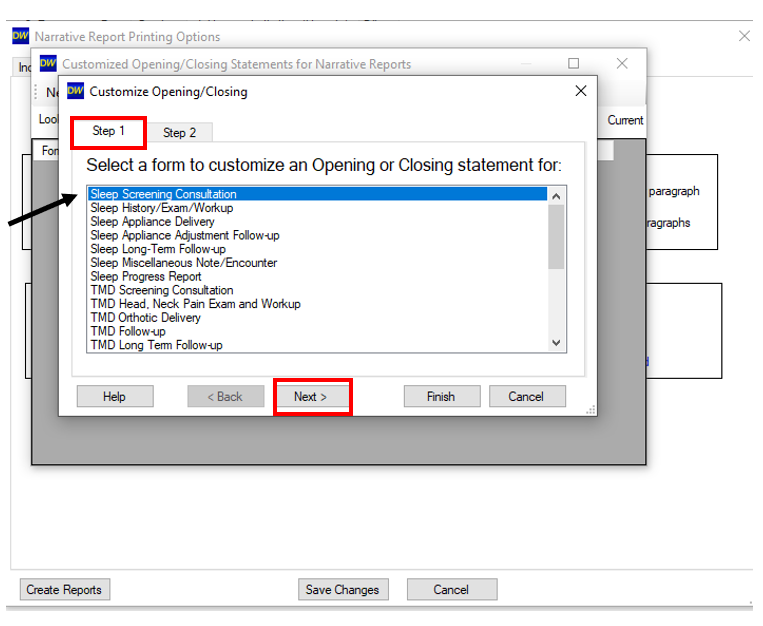 Step 7: Now select the contact type to change the opening/closing statement when that particular contact type is selected as a recipient to a narrative. Then select "Finish".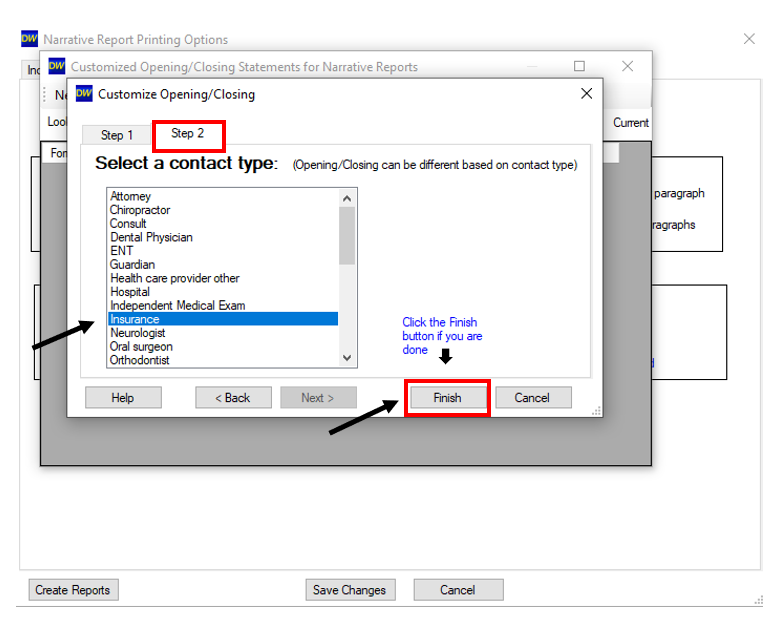 Step 8: You can now edit the Opening or Closing statements to read as you see fit. Select "Save and Close" when finished making changes.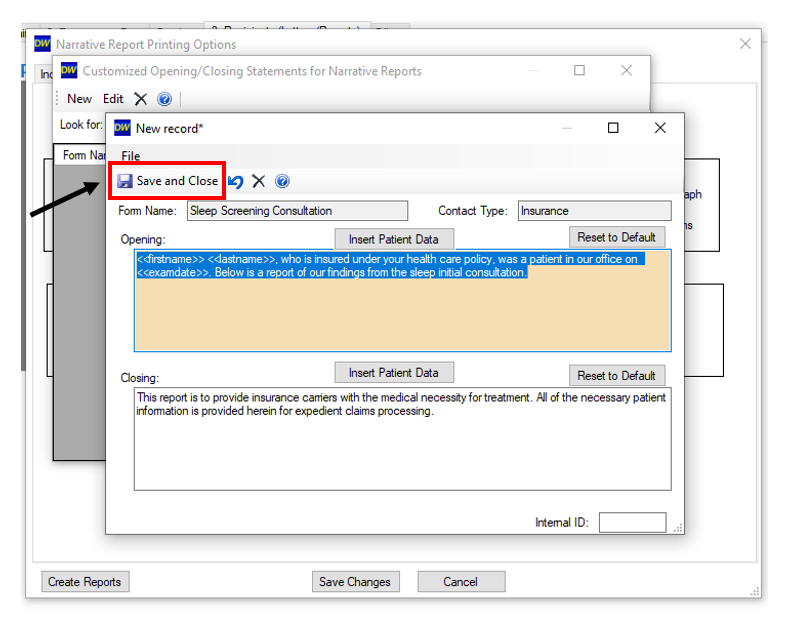 Step 9: Now select "Save Changes" which will include anything you've added or removed from the Narrative Report Options. You can then x out of the window.