Submitting a pre-authorization request on a claim form for pending medical services
You can generate a claim marked as a pre-authorization in your DentalWriter software. Make sure to include a copy of your DentalWriter narrative report and any other important documents (i.e. prescription from physician, copy of sleep study report, etc.) with your pre-authorization request.
Most insurers prefer pre-auths to be submitted by fax or mail- you can usually find the fax number or mailing on the insurers website, or simply ask them the best way to submit a pre-auth request when you are checking the patient's benefits.
First, open the claim form in DW and ensure any codes you want to pre-authorize are listed on the claim form. Click the "print" button located at the top of the claim. In the window that appears, choose the pre-authorization request there, and choose pre-authorization from the dropdown box (pre-authorization requests do not need to be printed onto an original/authentic claim form, so you can use the "blank paper" option), then click the "print" button at the bottom of the window:
A prompt will appear asking if you want to mark the claim as a pre-auth, click yes:
Your print preview will appear, and you will see the word "pre-authorization" in place of the dates of service. Click the print icon at the top of the window to print out the pre-authorization.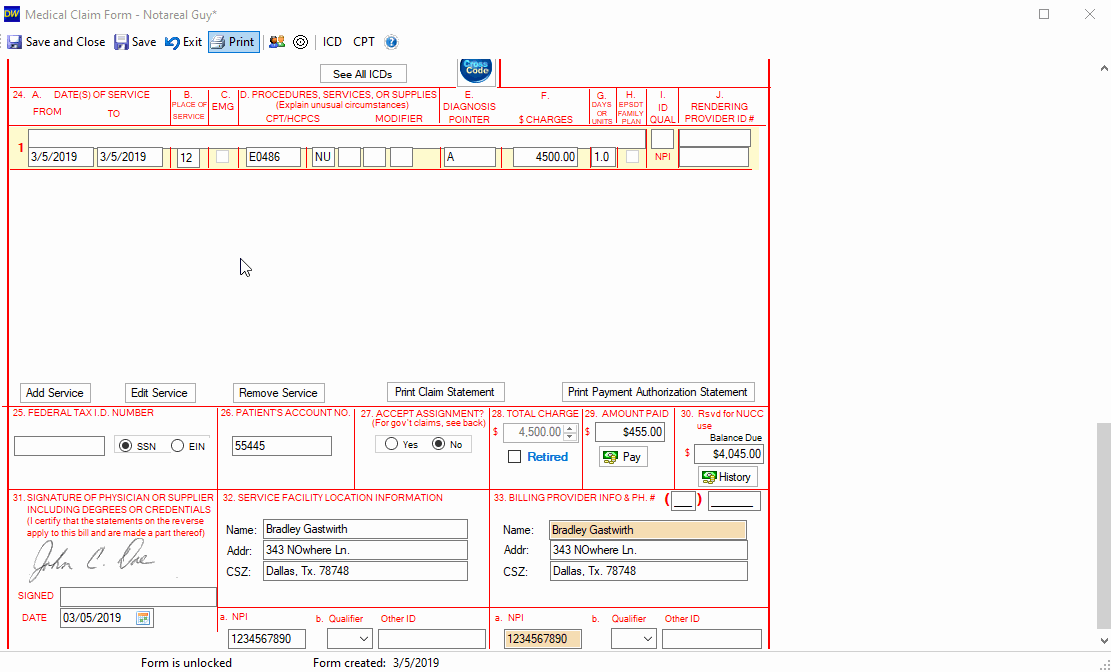 If you go back into the claim, you will see a checked box in the upper left hand corner of the claim labeled "pre-authorization Request":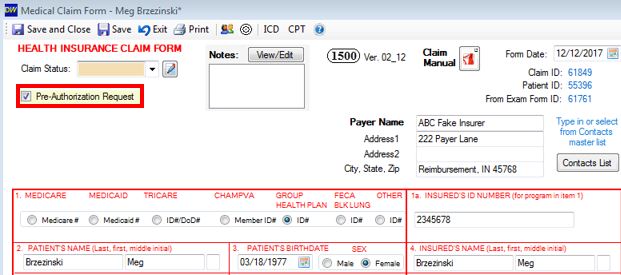 Note: You can use this same form to be converted into a billable claim if need be. Search for the article entitled: "Converting a Pre-Authorization into a billable claim".