SQL server error message
There is a built-in feature setting for MAC Practice and OpenDental Practice Management that allows Data to be written in both directions from DentalWriter to Mac Practice or OpenDental databases.
If neither one of these programs is used for practice management software, and this error message is being received (Below) means that the feature setting within DentalWriter has been enabled and needs to be un-checked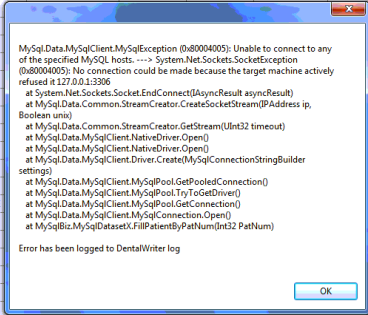 To Fix, navigate from the menu options of DentalWriter and select Setup, Configuration Options.
Setup, Configuration Options.

Select the MySQL tab, then un-check #2 Options radio button enabled and remove.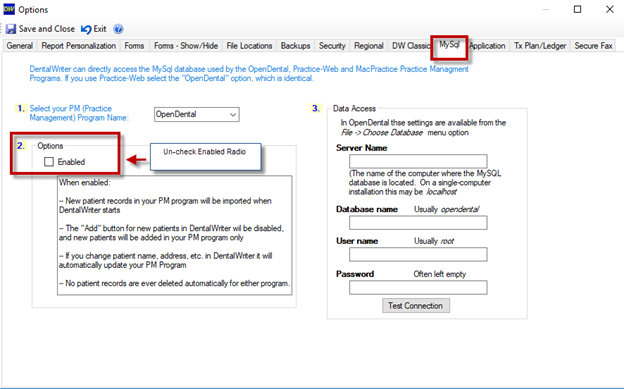 Save and Close, error message will be removed.