Creating a treatment plan from the set up menu in DentalWriter
1) To create a treatment plan in DentalWriter go to Setup on the main menu and select Treatment Plan Templates.
2) Select "create new template" button and title your treatment plan
3) In the lower left hand corner select "add treatment plan item" button
4) Name your visit and select a related visit type
5) Repeat steps 3 & 4 adding new treatment plan item until your treatment plan is complete.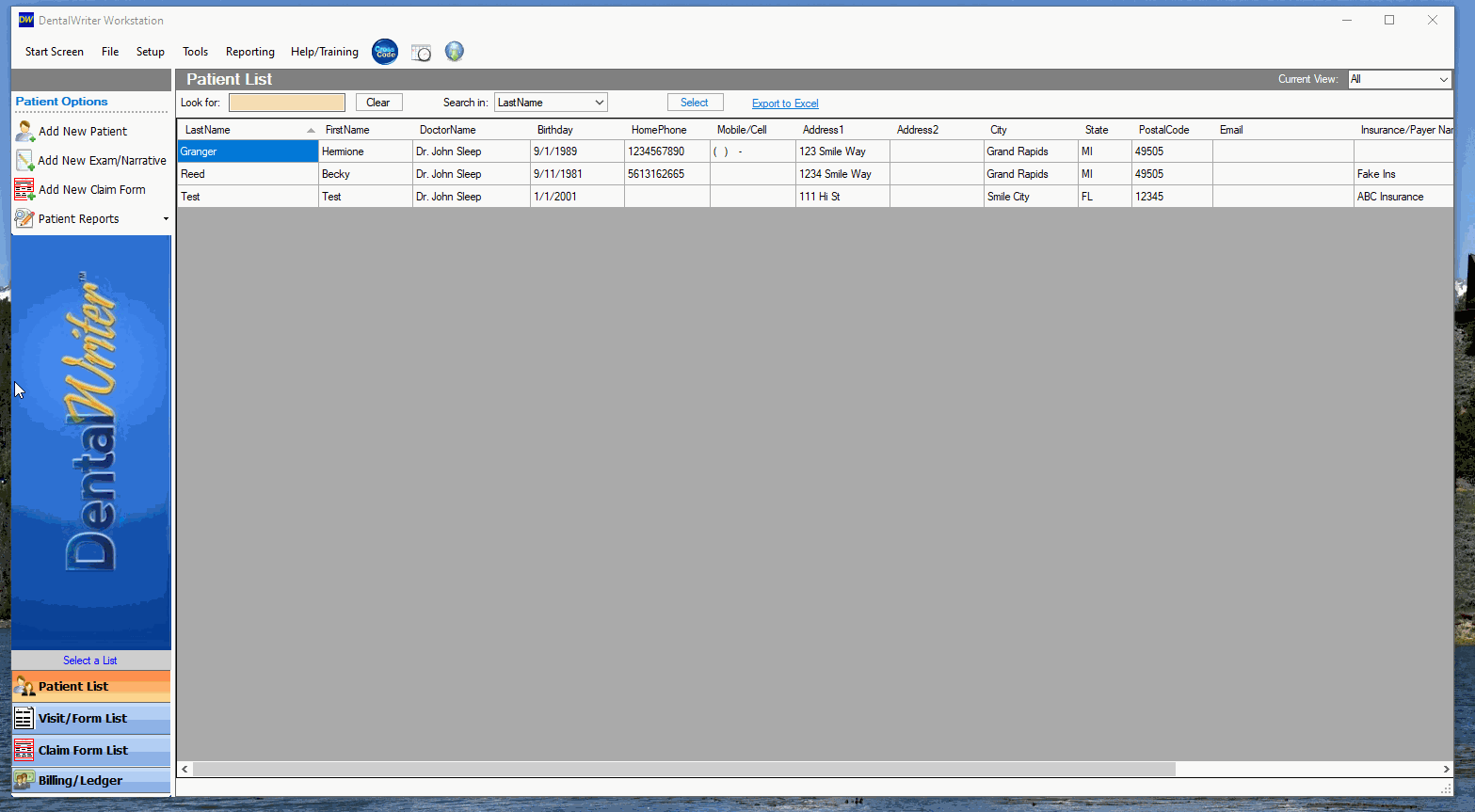 6) To set Recall Details, select the "Recall Details" button, starting with the second visit (you will manually enter the completion date of the first visit.) If this is a non-recurring event select one time, then select how soon after the previous appointment you would like to see the patient in the office. In the example below, the recall is set for 3 weeks after the completion of the history,exam, work up.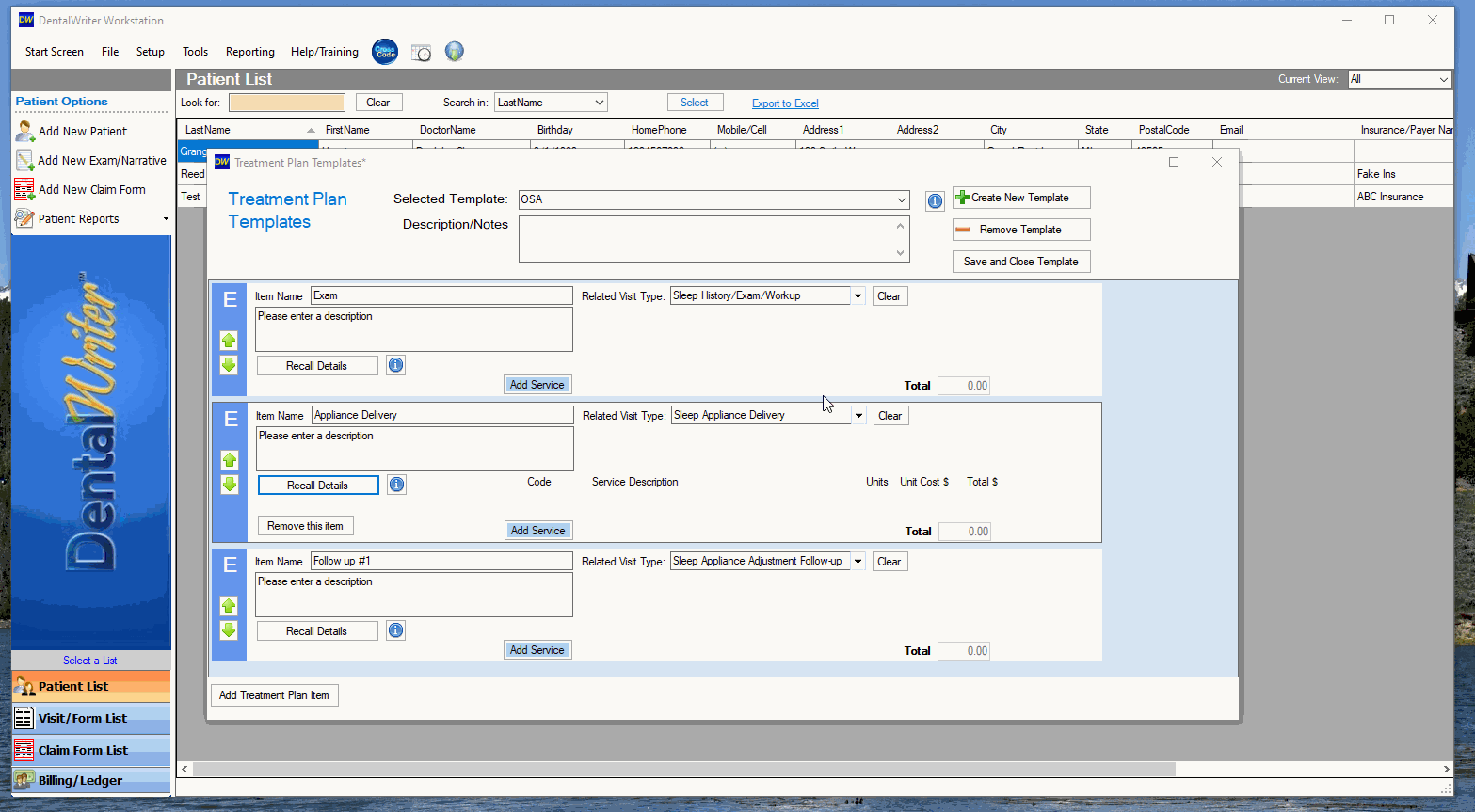 7) To set the recall for the next appointment select "Recall Details". It will show the visit you are setting the recall for. In the example it is the Delivery. Select whether it is a one time or repetitive. Then under Recall Schedule select when you want this appointment to occur. How many days, weeks, months or years after the previous visit. As you will see, all the visits prior to this exam will be listed in the drop down for "Completed after". Select how soon after the previous visit. In the example below, the recall for the delivery is set for 3 weeks after the completion on the exam workup.

8) Follow step 7 to set all Recall details for the treatment plan.
9) Once you have all the recall details set, you can go back to the first visit and add CPT codes for services rendered at each visit. Click "Add Service" button, type in the CPT code and click select. Your service will now be listed on the treatment plan: In the example below, it is selected that for the Exam workup a new pt. level 2 will be completed as well as a Panorex. During the delivery the delivery of the oral appliance will be billed.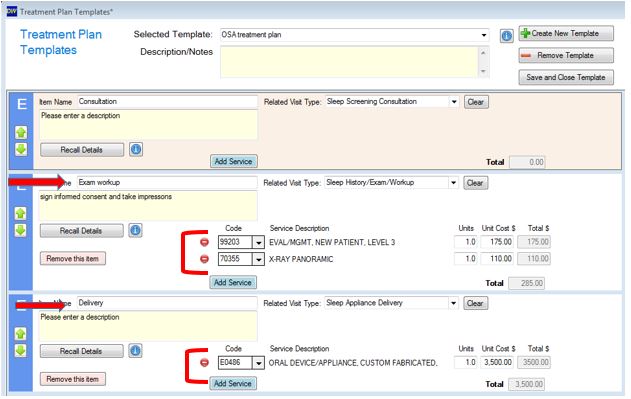 10) Click "Save and Close Template" You are now ready to use the template in your patient's charts.