Adding doctor signature to narrative reports claim forms
Summary
The DentalWriter Software has a feature that allows you to add a preset Dr. signature to be included in Narrative generation, added to CMS1500 (Claim Forms) on each create type.
The file can be created on any workstation, but must also be saved to your DentalWriter Servers shared data location.
If the file is saved to a local workstation and not the DentalWriter Server data share, other workstations attempting to generate any letter, claim form, etc. will receive an error that the image file cannot be found.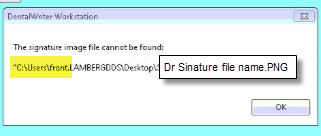 All DentalWriter Data files should all be located on the same machine where all DentalWriter Data is stored.
Example: \\YOUR DENTALWRITER SERVER NAME\NiermanData\
Correct Location for Dr. Signature File: \\YOUR DENTALWRITER SERVER NAME\NiermanData\DentalWriterNet\IMAGES
IMAGES
To Fix:
Locate the workstation where the file was created. If not found, consider creating a new file. If found, copy that file and paste to the following directory on from browsing your network: \\YOUR DENTALWRITER SERVER NAME\NiermanData\DentalWriterNet\IMAGES folder.
From the DentalWriter Menu bar select Setup, Providers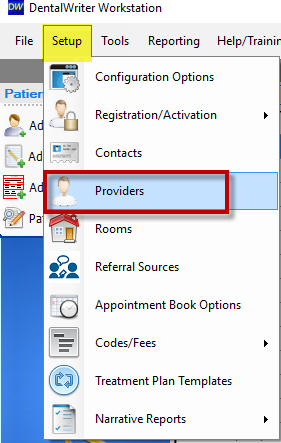 Double-click and open Your Provider Record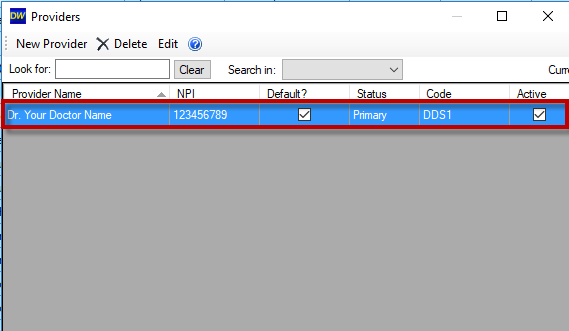 Select the General tab, the select Change Button.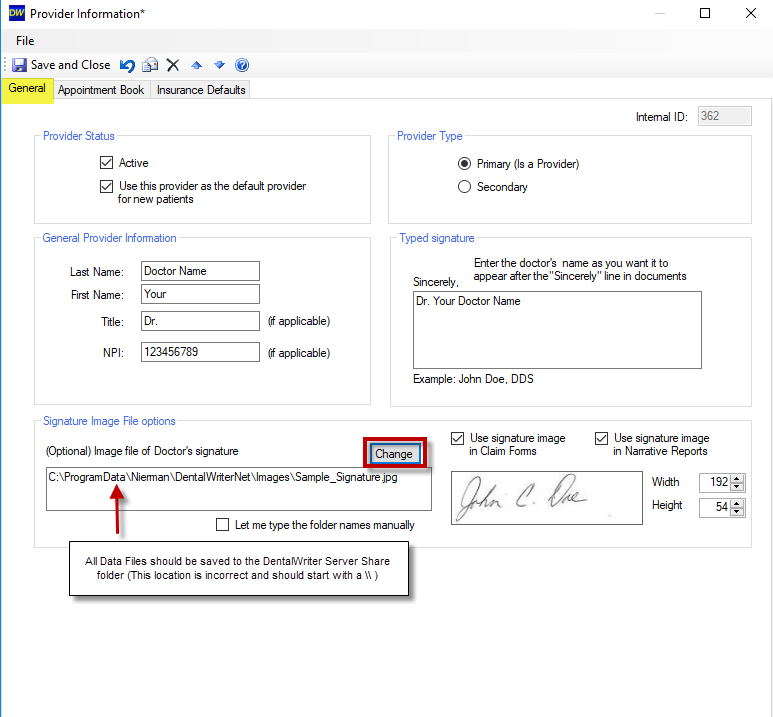 Windows Explore will open. Select and expand Network if not expanded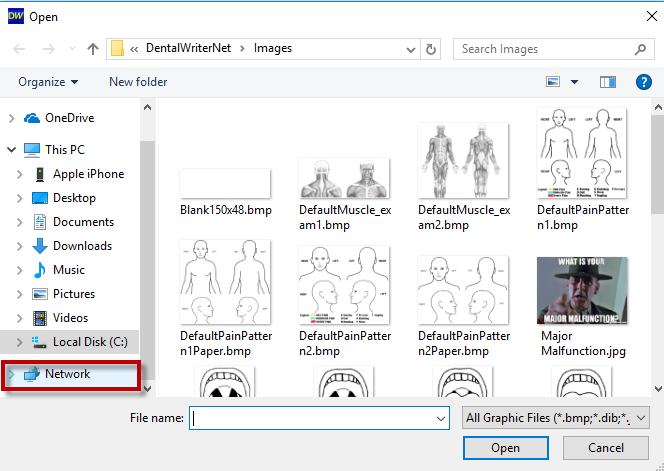 Select your DentalWriter Server Name, then double-click and open NIERMANDATA Share folder then double click and open DentalWriterNet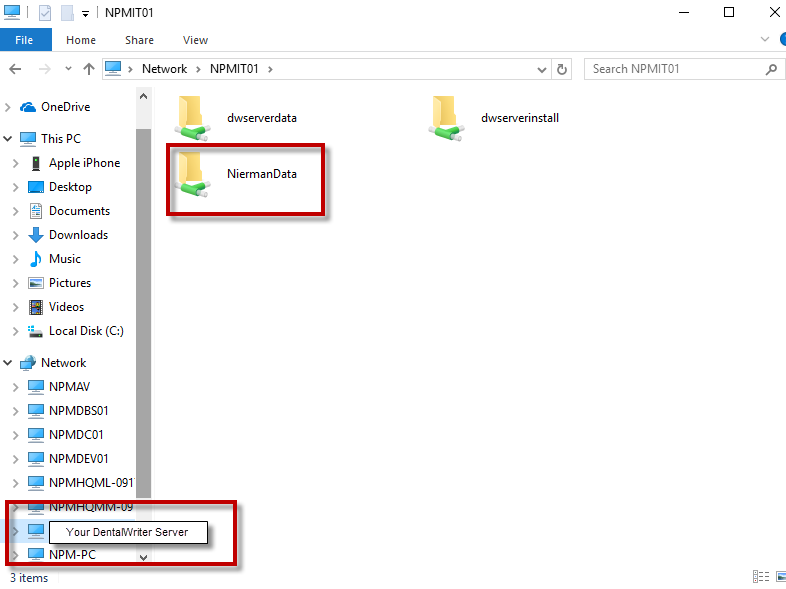 Then open Images folder and select Your Doctor Signature file then open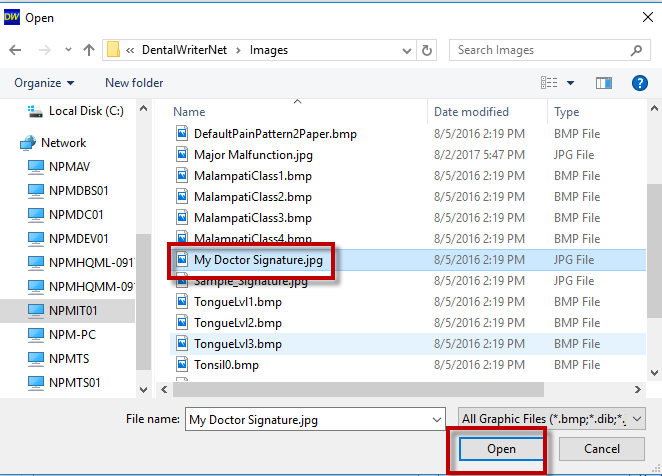 The new location will now represent a file that can be accessed by all workstations running DentalWriter and can now Save and Close.