Location of software links after purchasing your DentalWriter software
During the purchase process of DentalWriter an auto generated
Congratulations on your purchase
to the e-mail address registered to the DentalWriter account that was provided upon purchase.
Important: If that originating e-mail cannot be located or found, an e-mail request to DentalWriter Technical support team can be submitted to resend.
The account will first be verified by our teams.
Send to: techsupport@dentalwriter.com
Subject Line include: Doctors Name & Practice phone number.
Message Body: Resend New Customer E-mail
In the body of that message, near the middle of page locate Other Useful Information. In beginning paragraph below there is a text link adhered select Click here.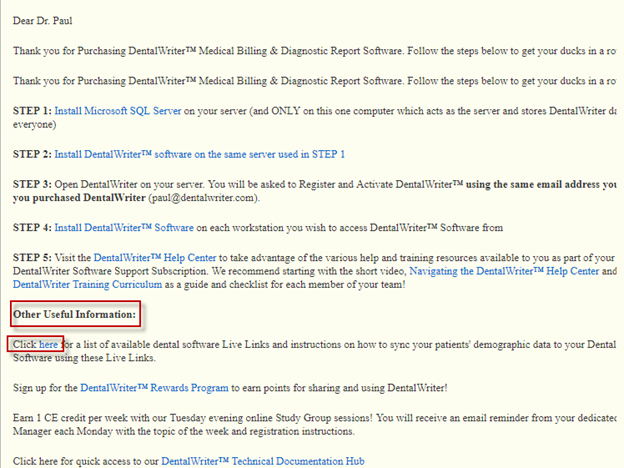 A list of DentalWriter Software Live links page will load, providing different downloads specific to Practice Management software currently supported for bridging operations and those instructions.